Monday, July 5, 2010 at 12:54PM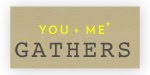 Say your little sister/cousin/friend's sister has just graduated from college and is moving to her first big girl apartment/condo/house. You'd like to get her some art for the walls to start her off right, but you want something that a) isn't going to break the bank, and b) might make her feel a little more grown up. You may not be able to convince her to get rid of her shot glass collection comprising glasses from all 50 states, but you can at least give her walls a classy start.
A few ideas if your little sister(etc.)...

left to right: Into the Ether Print by Shannon Rankin; Wonder Wanderlust Print by Jen Renninger ; VHS by Hollis Brown Thornton


left to right:Pinky Hedgehog, Flowers by Katie Vernon; Lustre Print by Aline Yamada, Hola Oso by Dan Walters; Mini Deer Plaque-White by Nice


left to right: Flight of the Conchords (Las Vegas) by The Small Stakes (I have a SERIOUS crush on Jason Munn); Follow Your Bliss by Lot 9 Press; Exile in Guyville by Seattle Show Posters (I met Rick last year at Renegade Craft Fair in SF--he couldn't have been nicer, and his posters are amazing in person); Tegan and Sara Poster for Sasquatch 2008 by Strawberry Luna
left to right: Nonsensical Graphic Number 1 by Chad Hagen, Head Over Heels by Lawrence Weiner; blue constellation by Christine Tillman
tagged

gathers